BRAND NEW MEN'S LONG SLEEVES POLO: AN UNBEATABLE OFFER
Finally available in our store! We've been looking forward to the opportunity to distribute the Men's Long Sleeves Polo through our store because it will certainly become one of our hottest products. And now, it's finally possible.
Here's what will make you so excited about this offer:
Top product quality because we've sourced from the most reputed manufacturers in the industry
Competitive price – we did our best to make the Men's Cotton Long Sleeves Polo cost as favorable as possible for our buyers
Appealing range of variations; therefore, feel free to choose any Color and Size you fancy
If you want to learn more, then meet the Men's High Quality Polo features you'll adore!
MORE INFO ON MEN'S LONG SLEEVES POLO
Gender: Men
Material: Cotton
Decoration: Button
Feature: Breathable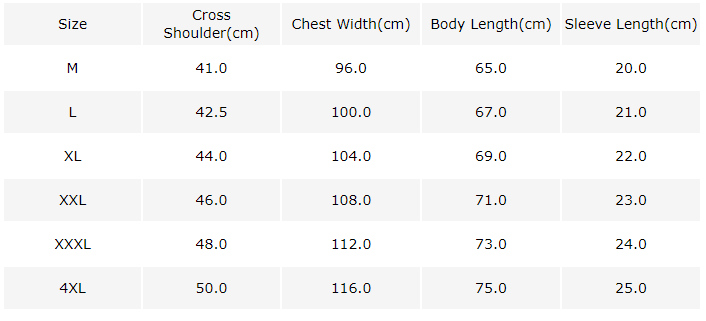 Furthermore, don't forget that we will return the money if you're not satisfied with your purchase, so place an order right now!
PRODUCT QUESTIONS & ANSWERS
What is it made out of?
We can assure our clients that the materials used to manufacture the Men's Long Sleeves Polo live up to the highest quality requirements. Therefore, they can't hurt anybody.
If I order the Men's Cotton Long Sleeves Polo, will the color of the real product match the one on the picture?
We can guarantee that the colors in the pictures match the real colors of the Men's Long Sleeves Polo. However, don't forget that screens of most devices tend to distort the actual colors.
Is it actually affordable?
Only you can know it for sure whether or not this purchase is OK for your budget. However, please, consider the following: US $23.10 is actually moderate if you compare it to other product alternatives.
Are there any additional fees applied?
You will see the total order cost including the necessary taxes (if applicable to your location) on the checkout page. Thus, no other spendings will be required.
What's the most common thing your buyers are happy about when they order the Men's Long Sleeves Polo?
All our customers who left a review speak highly of this product and its value for money. Furthermore, it has brilliant design.
Can I share my opinion on the purchase?
We always welcome your initiative! So if you have anything to say about your new Men's Long Sleeves Polo, feel free to write a review.
ORDERING & STORE POLICIES
I'm worried about my package. What if it breaks?
We treat proper product packaging as our top priority because we understand how important it is for customers all over the globe to receive their purchases in perfect condition.
Do I have to use my residence address? Or can I get my order sent to a different one?
We will carry out the delivery irrespective of the fact whether it's your personal address or someone else's place of living. So don't worry about it.
I got a question, but I don't know how to contact your support service?
You can easily contact us through any of the contact channels listed at the bottom of the page. After that, we'll reach out to you at short notice and answer all your questions.
I made a mistake in my order form. How to fix it?
Worry not, because you can easily make the necessary changes or call off your order by contacting our support team.
What makes you different from other stores?
It's our top priority to provide you with the items of the highest quality and first-class customer service.
Is it a safe deal?
As you can see it from our buyers' reviews, there is nothing to worry about. We value our online reputation and do our best to treat the buyers with the highest quality service.